Luxury office furniture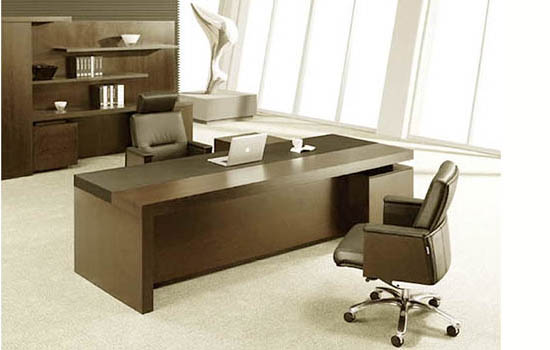 Executive desks & meeting tables
We realized many projects specializing in design and equipment of executive rooms. We made projects for the CEO of big companies, embassies and lawyer offices. Servicing our customers – we focus both on the products quality and on the best service level as well. Keeping dates and given words, fast and well done realisation projects and any complains are our priority. We offer attractive conditions.
Based on our experience and market research we prepared special offer, giving unique advantages. We can deliver very wide assortment in many styles, colors, materials and in different price levels. Price We pay attention to the design and quality of our furniture. You can arrange friendly and relaxing environment choosing our modern designed series which was created according the latest trends in design, ergonomics and team building rules.
To encourage our customers we made attractive prices and keep perfect sevice. Terms of delivery We found out that short delivery time is the priority for many customers. Most office furniture, especially executive models, we can deliver in 7 days. When you want to choose special materials, colors or design we have to prepare project and then delivery time could be up to 6 weeks. It's better to spend more time on the project stage because we can create very nice interior which will suite to your company identity and personal working atmosphere increasing employees efficiency and satisfaction. We spend in office 8,5 hours daily average and we choose furniture for many years! The time which we lost for project and realization could give many benefits in future.
read more...
hide
CONTACT


The safety af all data transfer from this website is gruanted by SSL -
Shon room
Show room DomoStrefa
Domaniewska street. 37B showroom on first floor, 02-672 Warsaw Poland
Phone +48 660 057 344
Opening hours: daily 11:00 - 19:00, closed on evry Wednesday, on trading Sundays 10:00 - 17:00.
email :
Copyright 2017 Chairman ® . All Rights Reserve
^